Zone Championships 2020/21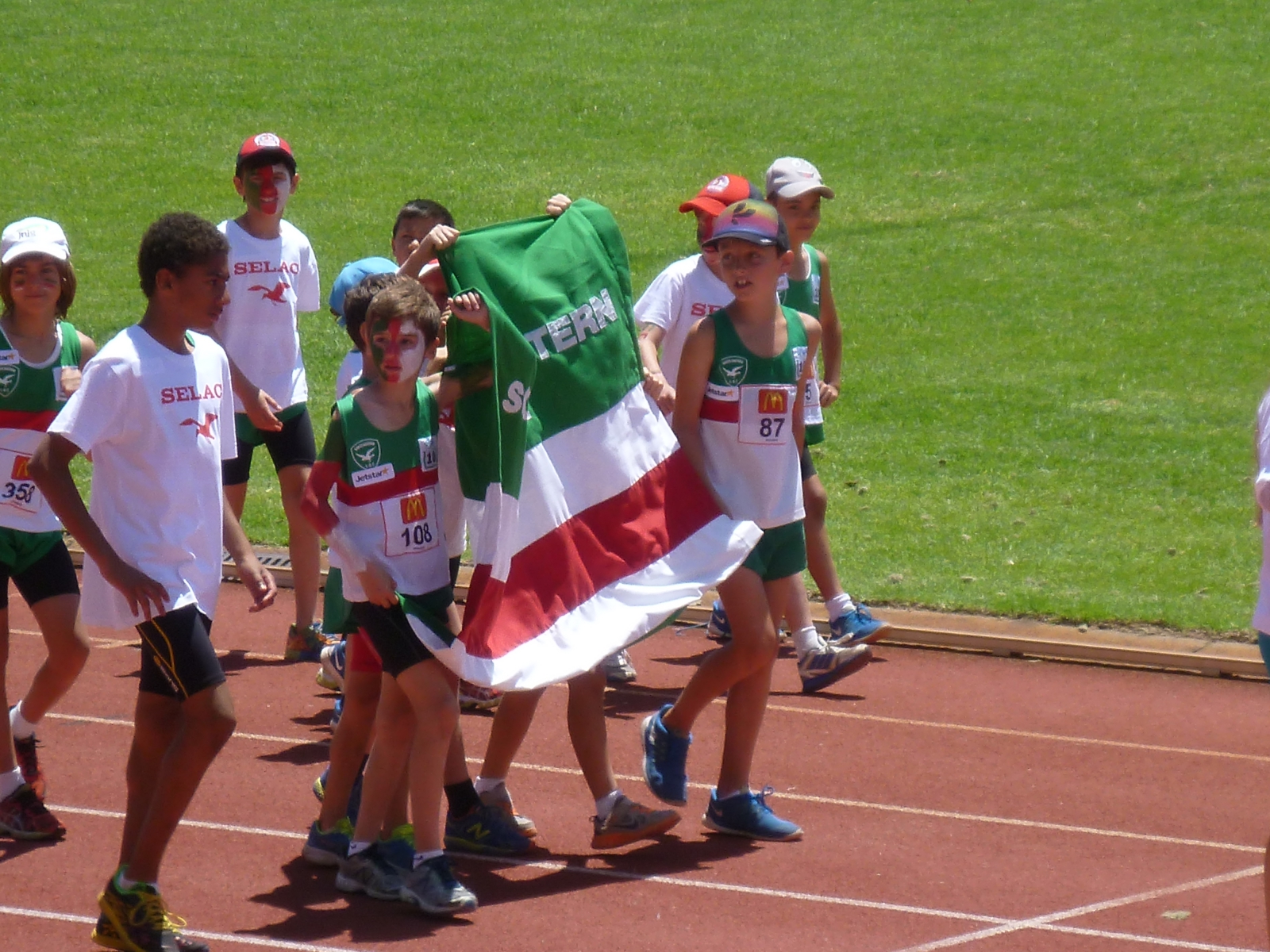 The 2020 Zone Championships have been cancelled by LANSW.
2019 Zone Entries

2019 Final Zone Program
2019 Zone Saturday TRACK program here
2019 Zone Sunday TRACK program here
2019 Zone FIELD (both days) here
2018 Zone Results by Athlete here
South Eastern is hosting the event and will be providing use of all equipment for the championships. A roster for all parents will be issued closer to the event.
Please note all competitors must be in the full correct uniform. Age patches are to be placed on the left hand side of the top or bottoms. The Coles patch to be placed on the left hand side of the top (below the crest has been approved as acceptable by LANSW). The registration number ( with no alterations to it) must be placed on the top with the red border showing. Our centre number (152) no longer needs to be displayed on the back. Failure to comply with uniform protocols could mean the athlete is unable to compete.
Attention Australian All School Athletes
The Australian All Schools will be held in Cairns on 7-9 December 2018.
As your Zone Championships will also be held on that weekend, athletes in the U12-U17 age groups who will not be able to compete at their relevant zone championships due to their selection in the NSW team for this event, can apply for exemption from their zone and progress directly to their region championships. See RoC ruling below:
1.10 Exemption from Zone Championships for U12 to U17
Athletes in the U12-U17 age groups, who are unable to attend their Zone Championships because they have been selected to represent NSW or Australia at a clashing National or International sporting event, will be able to automatically progress to the relevant Region Championships. The athlete MUST actually participate at the event they have been selected for. If for some reason they do not compete at the clashing event, they will not be permitted to progress to the Region Championships.
The athlete must apply in writing, to Little Athletics NSW, prior to their Zone Championships for this automatic progression to be accepted.
APPLICATION FOR EXEMPTION FORM
The application must be accompanied by documentation verifying their selection for the clashing event.
It would be appreciated if you could make sure all of your athletes, who have been selected in the NSW team for All Schools and who wish to progress to Region, be given a copy of this exemption paperwork. (FYI, this information is also available on the LANSW website, in the Competition section).
The exemption form will need to be completed, scanned and returned to to dlevy@lansw.com.au, prior to the close of entries for their relevant zone championships.
A list with all athletes and their events for region will then be sent to all zone coordinators for checking.
These athletes and events will be added to the relevant Region Championships programs.
If there are any questions, please don't hesitate to contact Diane Levy on 02 9633 4511 or dlevy@lansw.com.au.
Congratulations to all athletes and good luck!!