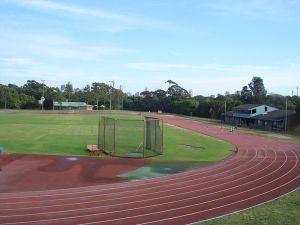 The Club Championships are event days run under competition standards, where the club members compete for medals. It is a pre-cursor to the Zone Championships.
The Club Championships for 2021/22 season will occur on 20th November 2021 with some events on 27 November 2021.
2021 Club Championships Program
All U7 to U17 are welcome to join in . There is a $10 fee per athlete (no family discounts) and your age marshal will be collecting the money. This year, an online form is being used. Some age marshals wil be doing it for you whereas others may have sent you the link to complete. Here is the link to the form.
Athletes are not chosen for the Zone based on this day alone, however it is good practice for competing under championship conditions.
Tots and Under 6's just do their normal events on this day.