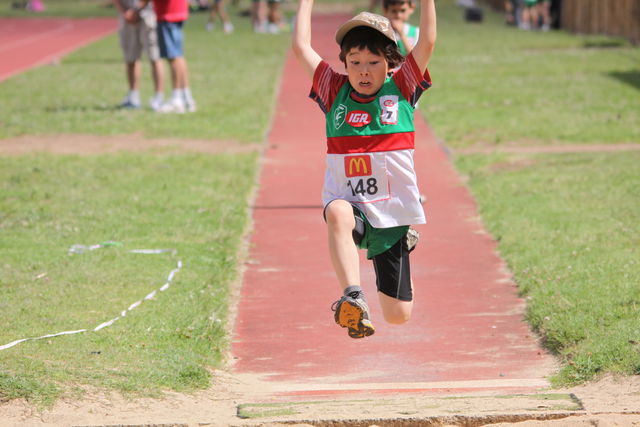 Registration for the 2020/21 season is closed.

This year will be SELAC's 33rd season. We compete on Saturday mornings from 8.00am to 10.30am at ES Marks Field, Kensington. The season normally runs from late September till early March.

If you are a previously registered Athlete you do not have to provide proof of age this year. If your age group was small last year please speak to interested friends about joining South Eastern Little Athletics Centre.


New Members (including siblings of previously registered children) must bring proof of age (Birth Certificate, Passport or similar).
There is one option to register for SELAC;
Register and pay on-line (www.lansw.com.au). Payment is by credit card or paypal via the website only.

You can bring your online registration receipt to the day and we allocate a number to each athlete. You can also purchase the SELAC club uniform at the registration desk. (please note cash or cheque for uniform payments - no EFTPOS facilities)

Please remember proof of age (birth certificate, passport etc) for all new athletes to the club. Registrations cannot be completed without this.
Please Note: There is no refund on registration fees.
No Trial Offer for 2020/21 season due to COVID-19 restrictions on participants.

Fee Structure for Season 2020-21 - (no fee increase from last year)
Tots and Under 6: $135
$135 or each tot (3 and 4 years old) and Under 6 (5 years old)

Under 7 – Under 17 : $185
1 athlete and next sibling is;
$185 for single + other ($175) = $360 - Family of 2
$185 for single + 2 siblings ($175 + $175)= $535 - Family of 3
$185 for single + 3 siblings ($175 +$175+$175) =$710 Family of 4
$185 for single + 4 siblings ($175 +$175+$175+$175)=$885 Family of 5
Please note that you can use your active kids voucher (worth $100 per school aged child) to reduce your fees . Refer to this Service NSW link.

For any specific information you may email the club registrar at info@southeasternlac.org.au
Parent Help
Parents and Guardians are being asked to volunteer to assist in some of the administration necessary for running Club Competition each week. No experience is necessary and you may speak to one of the committee if you have any questions. A parent or guardian MUST be present at the ground in order for any child to compete.
As you know, we need Starters, Timekeepers, Results Recorders, Age Marshalls, First Aid Officers – and Assistants in all these roles – each and every week during the Season for our Club to run efficiently. This is not the job of the SELAC Committee – it's the job of Parents and Guardians. The active assistance of Parents and Guardians is a pre-requisite to the survival and strength of our Club. No Experience is Necessary.
Trophies will be awarded at our Annual Presentation Day to all Athletes who compete in at least 5 Club Competition days during the Season and RSVP to the presentation day. We are looking forward to another successful Season of Little Athletics.